Custom content
SV2 PRESENTS: DUBAI CAMP 2023
HERE WE GO! ✍️ The SV2 CAMP Is Heading to Dubai ✈️🇦🇪 An Incredible International Football Adventure Awaits Young Footballers ⭐️

THE DATES:
MONDAY 16TH OCTOBER - 2023
TUESDAY 17TH OCTOBER - 2023
WEDNESDAY 18TH OCTOBER - 2023

PURCHASE TICKETS HERE: https://buytickets.at/sv2camp/930520
REVIEWS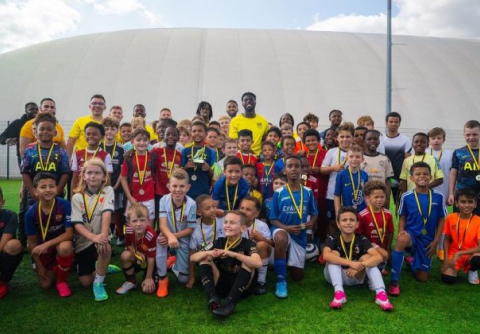 "We are very impressed with your week camp. Harley came in the Summer for two days and was hooked, he has had so much fun. For him he overcomes so many barriers he has because you and your team are motivating him. It is great for us to see him this happy and independent, Including managing losing matches!"
Ready to kick ball with sv2?
Get signed up now to experience a once in a lifetime camp with your favourite baller on YT!